Perusahaan yang ingin terus berkembang perlu terus melakukan perbaikan agar bisa melakukan yang terbaik kepada pelanggan dan memberikan dampak kepada kenaikan pendapatan perusahaan. Di sinilah perusahaan perlu mendengar masukan dari stake holder perusahaan. Untuk mendengar masukan secara sistematis maka kita dapat menggunakan aplikasi Survey dari Odoo ERP.
Manfaat dari survey adalah mendapatkan masukan-masukan seperti pada gambar berikut ini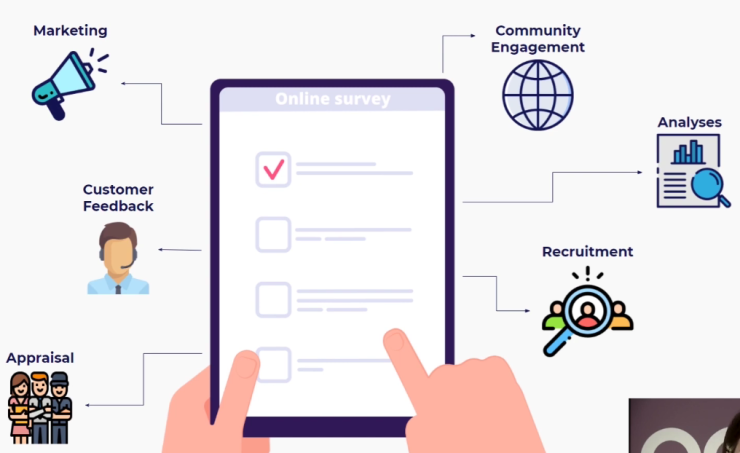 Membuat survey pada Odoo ERP adalah seperti pada penjelasan-penjelasan berikut ini
Masuk ke dashboard aplikasi Survey dan CREATE


Mengisi header survey dan description

Kita mengisi judul survey.


Kita kemudian mengisi Description.

Tab Options


Pilihan Time Limit


Pilihan Score

Pilihan dengan 'Scoring with answers at the end', di sini ada standard success rate.


Pilihan untuk menerbitkan sertifikat.

Pilihan Access Mode

Pilihan pada Access Mode.


Pilihan untuk 'Anyone with the link'.


Pilihan untuk 'Invited people only'.
Informasi lebih lanjut silahkan mengunjungi
1. https://www.odoo.com/slides/slide/survey-essentials-1041 .
2. https://www.youtube.com/watch?v=wX5_B2vpOW4 .
Kunjungi www.proweb.co.id untuk menambah wawasan anda.
Jika anda tertarik mengenai aplikasi Odoo ERP silahkan mengisi form di bawah ini
Membuat Survey pada Odoo ERP